Hatzaki Marble Company
was founded in 1945
with the initial objective of producing ornamental objects made out of marble. In the following years the company developed further and begun quarrying, processing and delivering the majority of Greek marble varieties.
OUR GOALS:
he best service possible, competitive prices, efficient after sale service and to remain flexible and adaptable to our customers needs.
all construction professionals such as: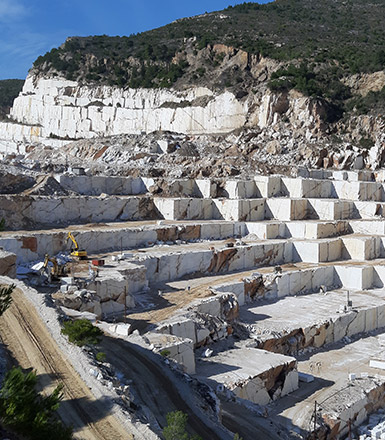 Ideal for flooring or vertical spaces.